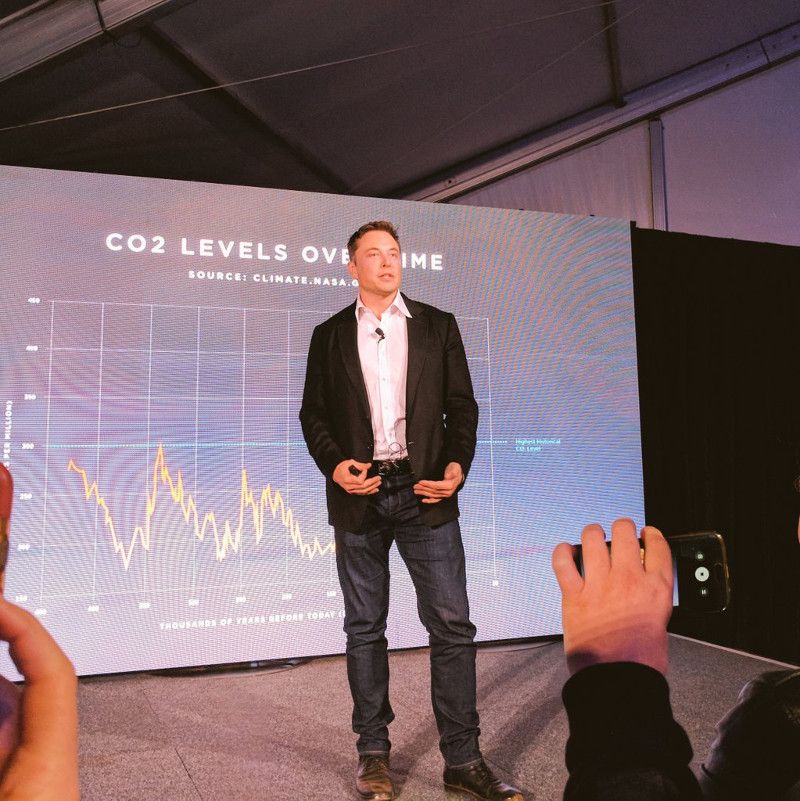 Elon Musk at the Hornsdale "Big Battery" event in South Australia.
Credit: Scott Weston.

Hot on the heals of the very successful Tesla battery deployment at the Hornsdale wind farm in South Australia (which I had the privilege to visit and see Elon Musk up close—he's real and not a figment of our imaginations) Neoen has also been chosen to build a new wind farm and battery storage facility in western Victoria near Stawell.
A 204MW wind farm and 20MW Tesla battery will be built and called the Bulgana Green Power Hub and will be used to entirely power the Nectar Farms green house farm as well as pumping any excess energy into the local grid.
According to local press the Bulgana Green Power Hub is set to be Neoen's largest project within Australia and create 1300 jobs during construction and 270 ongoing jobs although I'm not entirely sure if that's true as it seems to me the Hornsdale wind farm with 99 turbines and the 129MWh (100MW) Tesla battery is considerably bigger… I can only guess they are adding in the size of the Nectar Farms green house farm into the figures to reach that conclusion.
In any case this is an amazing project and as it's only a 1 hour drive from where I live I'll be sure to do my best to document its construction.